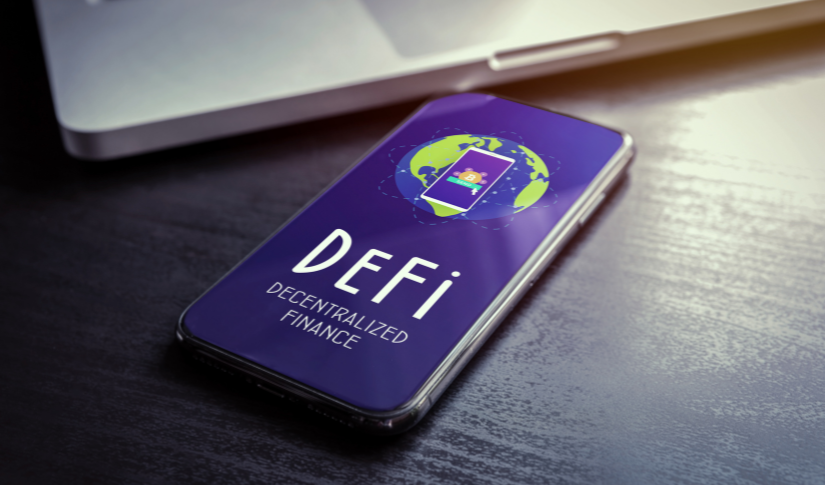 The DeFi space has played a big role in the crypto ecosystem. Last year, the DeFi space grew and had over $13 billion worth of value locked in Ethereum smart contracts. As more people become aware of the benefits of DeFi, this growth is set to continue.
It is indeed a new way of a financial service on Ethereum that ensures transparency, unprecedented security, and trustlessness. This is why the DeFi project offers similar functions to what other financial institutions offer such as loans and insurance but the DeFi projects are more improved.
In this article, you'll know why we have selected these top DeFi projects that are worth investing in this 2023. 
Bancor – Top DeFi Project for Automated Trading and Staking
Bancor has been in operation since 2017 as a decentralized exchange that allows users to trade in several cryptocurrencies. Although Bancor is the first Automated Market Maker (AMM) to operate, it's been evident that other businesses such as PancakeSwap and Uniswap have replicated its function and some would say it's been improved.
Its native token, BNT, is used by investors in trading and staking in which they can earn interest in their investment, and trades are made between liquidity pools. Bancor also provides complete protection from temporary loss and single-token risks. 
At this stage, the Bancor protocol generates gains of up to 30% APR for its depositors on more than 70 tokens including WBTC, LINK, AAVE, MATIC, and ETH. In addition, Decentralized Autonomous Organizations use Bancor as the treasury and liquidity management solution.
Bancor's price today is at $0.404180 with a 24-hour trading volume of $4.6 million.
Beefy.Finance – Most useful DeFi projects for Compound Interest
Beefy is a multichain decentralized protocol that allows its users to earn interest on their holdings through various investment strategies and maximize their rewards from different liquidity pools, AMM, and lending protocols. Currently, Beefy is in partnership with 10 different blockchains including Arbitrum, Harmony, BSC (Binance Smart Chain), Avalanche, Fantom, Cronos, Moonriver, Celo, Polygon, and Heco.
Its native token, BIFI, can be used in platform-related transactions. In comparison, Beefy has vaults where users can store their crypto items while Bancor has liquidity pools. What's more interesting is that Beefy has a function that automatically lends or stakes the tokens to generate the best compound interest for its users. In addition, fees are lower, clients can take advantage of the governance rights, and they can also benefit from the revenue share of staked BIFI tokens from Beefy. 
At this time of writing, BIFI's price today is $431.87 with a 24-hour trading volume of $1.33 million. Its price is up by 1.40% from its all-time high of $425.90 in the last 7 days. 
Polygon- Most suitable DeFi Projects for Building Applications
Polygon (MATIC) is known as a Layer-2 solution that was designed to scale the Ethereum network and improve its functionality. It aims to provide a faster and cheaper Ethereum transaction using sidechains and blockchains along the ETH main chain. 
Using a multi-chain wallet, users can browse the Polygon Bridge to exchange Ethereum assets and monitor their balance. 
Despite the FTX crisis last year, Polygon's price seems to have doubled in the last 6 months. Thanks to the developers who have been creating a decentralized application on the network. Polygon's platform is also used for NFT launches and Web 3.0 projects which large known businesses have used.
MATIC's price today is at $1 with a 24-hour trading volume of $620 million.


This news is republished from another source. You can check the original article here